Kruidkoek + Joost Oomen
With Joost Oomen we made two crazy productions: 'Vruchtjes Eten' ('Eating Fruit') and 'Tuut Tuut Kwantumschuim' ('Honk Honk Quantum Foam'). Currently we are touring the Dutch festivals and theaters. Come see us live - check out the tourdates. Both of the shows are Dutch spoken.
VRUCHTJES ETEN - EATING FRUIT
A musical and literary show about happiness.
Writer and poet Joost Oomen and garagejazzband Kruidkoek will let you involve in a research about happiness. What is happiness? What's the use of happiness in a world that's being ruled by politics settled in specter and fear? And most important: why fruit? One thing is certain: you'll walk away smiling. Check out the single Vruchtjes Eten on Spotify!
"The crowd went nuts" - de Theaterkrant.
An Explore the North production - premiered on festival Explore The North in 2019.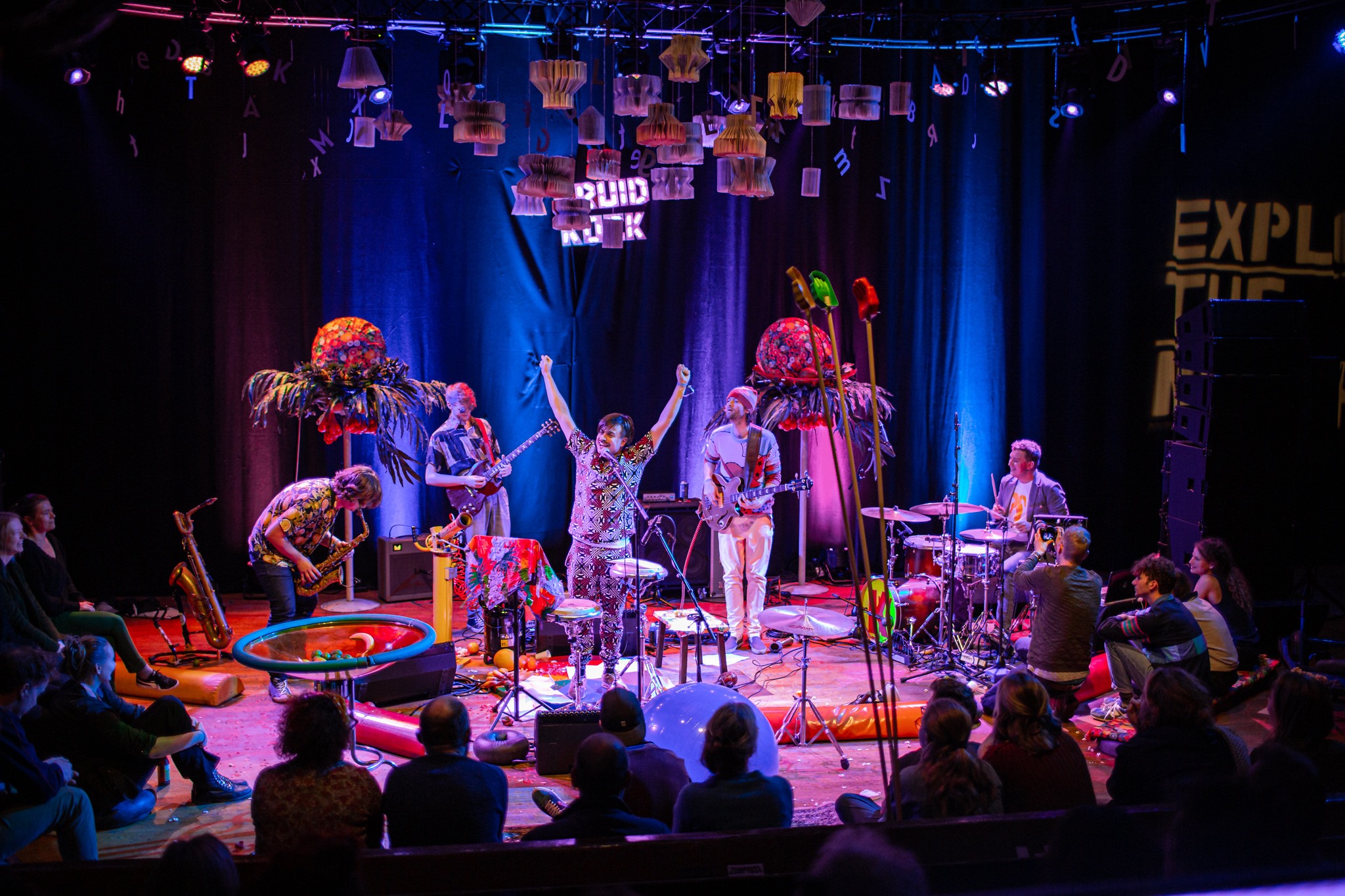 photo: Xanne Vera
---
TUUT TUUT KWANTUMSCHUIM - HONK HONK QUANTUM FOAM
Quirky futuristic show about degeneration.
Tuut Tuut Kwantumschuim is a performance about space. Or, to be precise, a performance about space where humankind is not present. In about five billion years, the sun will run out of hydrogen, resulting in swelling so large it will swallow up planet Earth. As humans, we have two choices: going down toghether with our planet, or leave our solar system before this moment. For Joost Oomen & Kruidkoek this is a lovely starting point for a performance.
An Explore the North production - premiered in March, 2022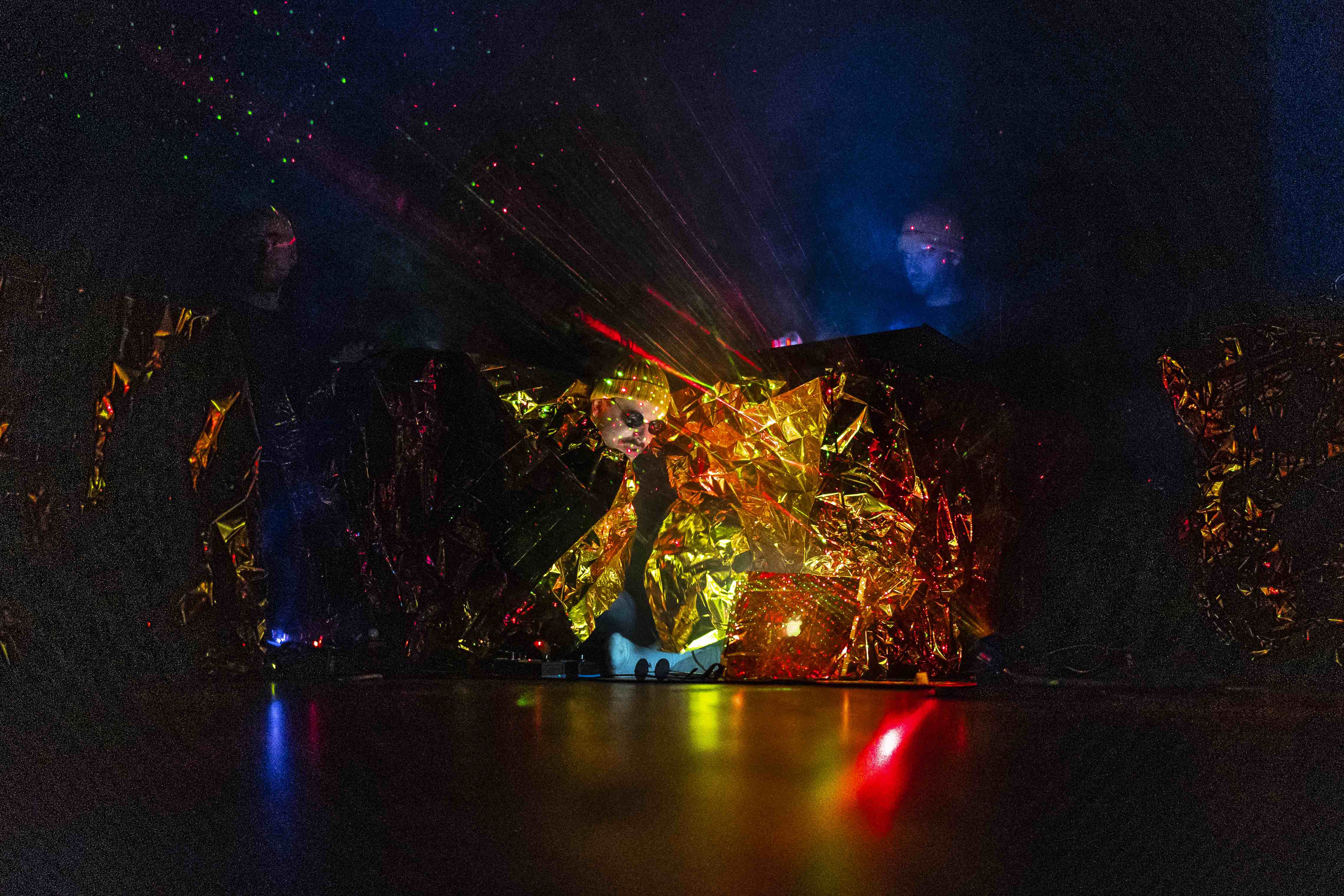 photo: Xanne Vera